La Hacienda – San Carlos Mexican Cuisine for Almost 30 Years
Owned by the Ramirez family for over 30 years
Our cuisine is influenced by the central region in Mexico known as Jalisco
A truly inviting atmosphere where our family serves your family
Heart Bueno cooking — 100% no lard
100% Vegetarian sauces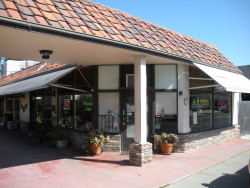 La Hacienda has been serving San Carlos since 1980. Owners, the Ramirez family, bring Mexican cuisine from the Jalisco region in a family-friendly atmosphere.
At La Hacienda we use absolutely no lard which makes for a more heart-healthy menu. Our sauces are 100% vegetarian. We want to serve you the best food we can without compromising on quality.
We serve lunch and dinner every day except Sunday for take-out or dine-in. We have a party room and catering services available. La Hacienda has been a great place for families to have dinner together or for co-workers to meet for lunch for over 30 years in San Carlos.